Check Watermark withWatermark AI
Our AI recognizes embedded images or text that appears behind or in front of the main text of the document. These labels are often used to state the purpose of a document with words such as DRAFT or CONFIDENTIAL. To try it out, process your document and see how Base64.ai can detect watermarks for any document type.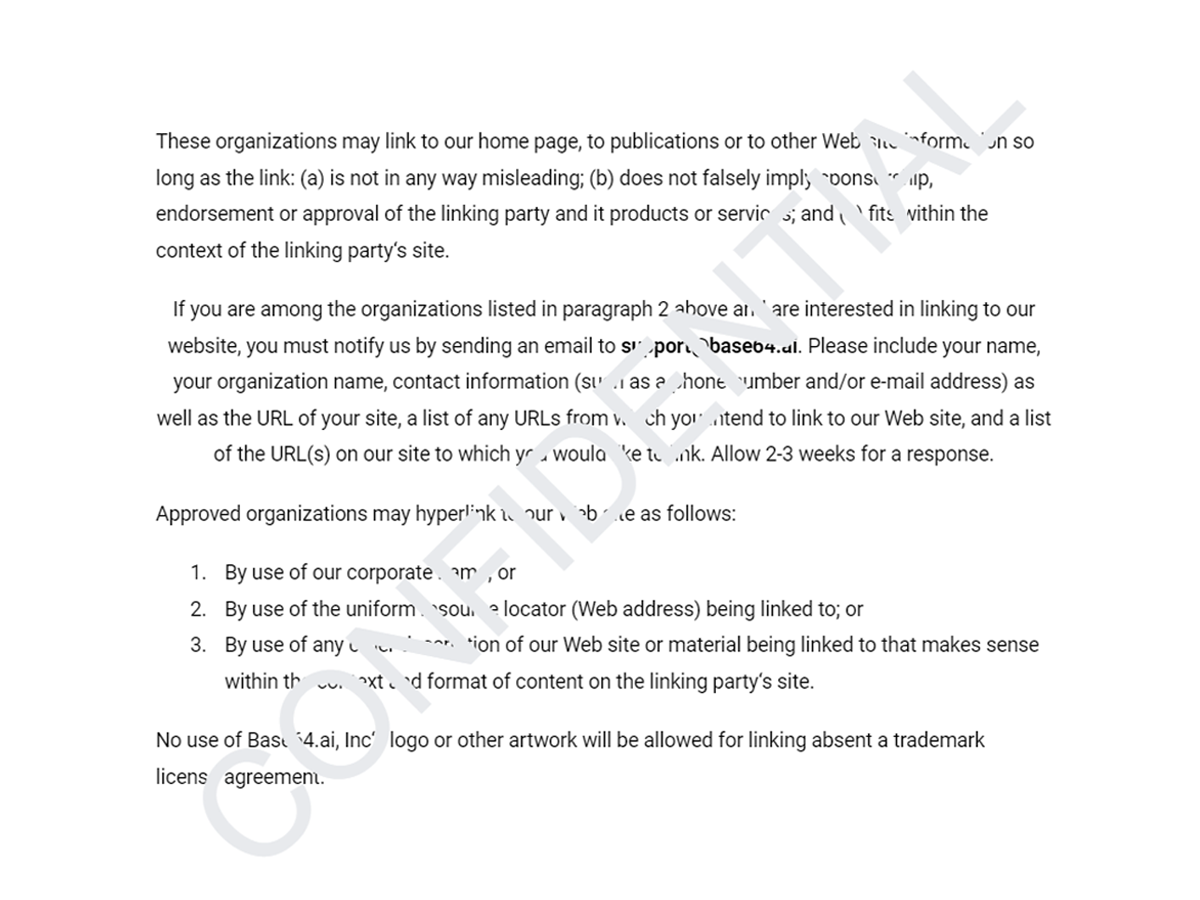 Try now
Experience our AI on Watermarks and other types of documents now!
Start free demo
The benefits of automated
watermarks processing
Process with AI the recognizes every data point in your documents

Extract data without the need for templates

Extract watermarks in any size, shape, or form
How we process Watermarks?
A watermark may appear as a word like DRAFT and CONFIDENTIAL to display the status of a document, or as a monochromatic and transparent design. Watermarks make your sensitive information secure from theft or unauthorized use.
With our Watermark AI, your documents can be processed and checked for watermarks in seconds, automatically detecting labels and tracking your document's readiness and security. Meaning your processing workflow with Base64.ai will reduce expenses, eliminate manual processing, and improve your document tracking.
Learn how innovative companies use our AI
Our customers save thousands of employee hours per month using our AI to process even the most complex documents in seconds with 99.7% accuracy.
READ CASE STUDIES
One product for all your data extraction needs
Pick a category to learn how we can automate your document processing scenarios.
Our AI service can scale infinitely in the cloud. No hardware or templates needed.