Extract Data From Real ID and Enhanced ID
Process Real and Enhanced IDs to extract all valuable information such as whether your users comply with the necessary identification to cross a US border coming from Canada, Mexico, and some Caribbean countries, by land or sea. Try it now, upload any ID and Base64.ai will identify these criteria and more.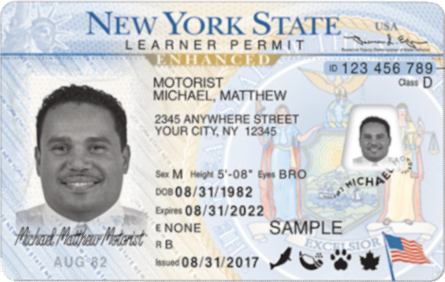 The benefits of automated
Real ID and Enhanced ID document processing
Secure data extraction AI

Avoid invalid entries

Instantly validate ID types
What are Real and Enhanced IDs?
According to the United States Real ID Act of 2005, all driver's licenses and ID cards are required to be accepted by the federal government for "official purpose". This means, depending on the status of your ID type, boarding commercially operated airline flights or entering federal buildings requires a Real ID by 2023.
Enhanced licenses or passports have the same authority as Real IDs plus they can be used to cross the U.S. from Canada, Mexico, and some countries in the Caribbean. Base64.ai is the only AI solution that automatically detects Real ID and Enhanced ID on IDs and driver's licenses.
Learn how innovative companies use our AI
Our customers save thousands of employee hours per month using our AI to process even the most complex documents in seconds with 99.7% accuracy.
READ CASE STUDIES
One product for all your data extraction needs
Pick a category to learn how we can automate your document processing scenarios.
Our AI service can scale infinitely in the cloud. No hardware or templates needed.