Extract Data From US Green Cards
Extract all data points from US green cards, front and back of your IDs. See how our AI can understand and process all information right in our demo.
Country Name
United States of America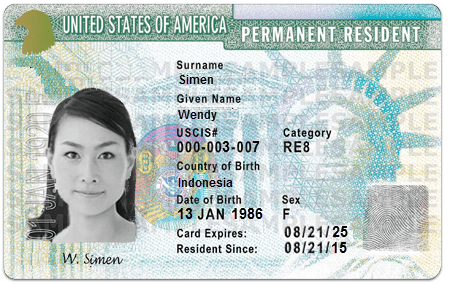 Try now
Experience our AI on US Green Cards and other types of documents now!
Start free demo
The benefits of automated
us green cards document processing
Approve your customers in seconds

Reduce image quality errors

Process with bank-level security
How we process US Green Cards?
Verifying citizenship or temporary citizenship has never been easier. Using automated AI to scan documents makes it a fast and simple way to verify vital information without any lag or downtime. This feature is especially useful for workforces bound by following laws to verify that workers have the proper identification to permanently live and work in the United States.
Card scanning makes it a streamlined process to scan all the information on the Green Card to verify the authenticity and validity of the document. With Base64.ai, all data points on a US Green Card will be extracted and validated in seconds. Without any template-based models needed, businesses can start processing US Green Cards right from the website.
Learn how innovative companies use our AI
Our customers save thousands of employee hours per month using our AI to process even the most complex documents in seconds with 99.7% accuracy.
READ CASE STUDIES
One product for all your data extraction needs
Pick a category to learn how we can automate your document processing scenarios.
Our AI service can scale infinitely in the cloud. No hardware or templates needed.