Eliminate manual verification withDigital Signature AI
Our digital signature AI can detect any digital signatures and validate their authenticity in seconds. Extract your signatures and ensure that your documents are secured.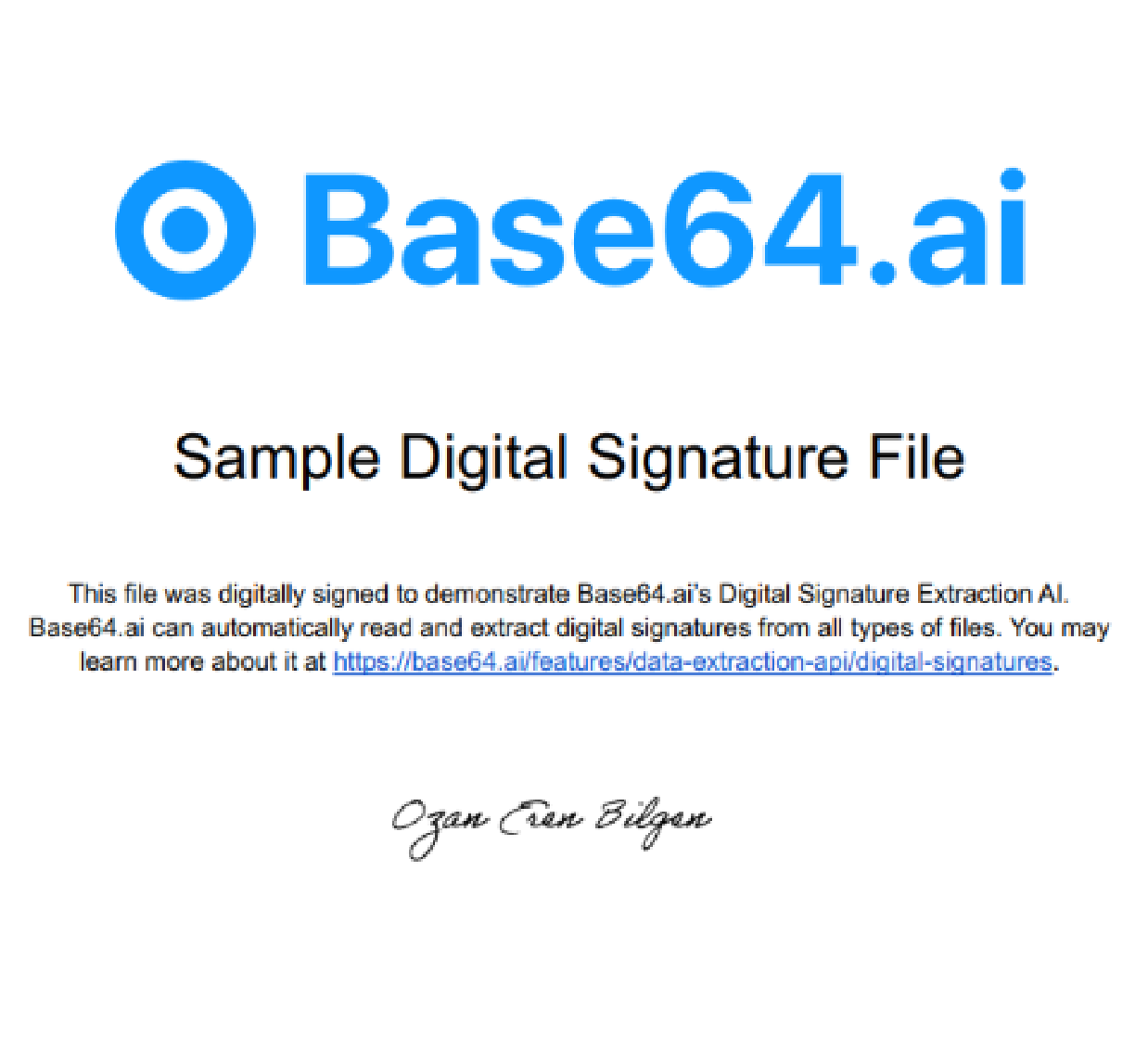 Try now
Experience our AI on Digital Signatures and other types of documents now!
Start free demo
The benefits of automated
Digital Signatures document processing
We recognize digital signature on any document type

Validate for an extra layer of security

Eliminate manual verification
What are Digital Signatures?
Digital signatures are a measure of security used to validate the authenticity and integrity of digital documents. Like a handwritten signature, digital signatures avoid tampering with your documents by using cryptography.
Base64.ai offers Digital Signature AI to recognize if this security measure is present on your processed documents. In seconds, we extract all digital signatures and ensure documents using digital signatures are known.
Learn how innovative companies use our AI
Our customers save thousands of employee hours per month using our AI to process even the most complex documents in seconds with 99.7% accuracy.
READ CASE STUDIES
One product for all your data extraction needs
Pick a category to learn how we can automate your document processing scenarios.
Our AI service can scale infinitely in the cloud. No hardware or templates needed.