Extract data fromCustoms declaration forms
The Customs Declaration form gathers essential information about the traveler and the items being brought into a country, including agricultural and wildlife products, as well as any prior farm visits. Legally, a customs declaration is the act whereby a person indicates the wish to place goods under a given customs procedure. Process Custom Declaration documents with AI-driven data extraction to understand checkbox information, and extract key-value pairs, and signatures.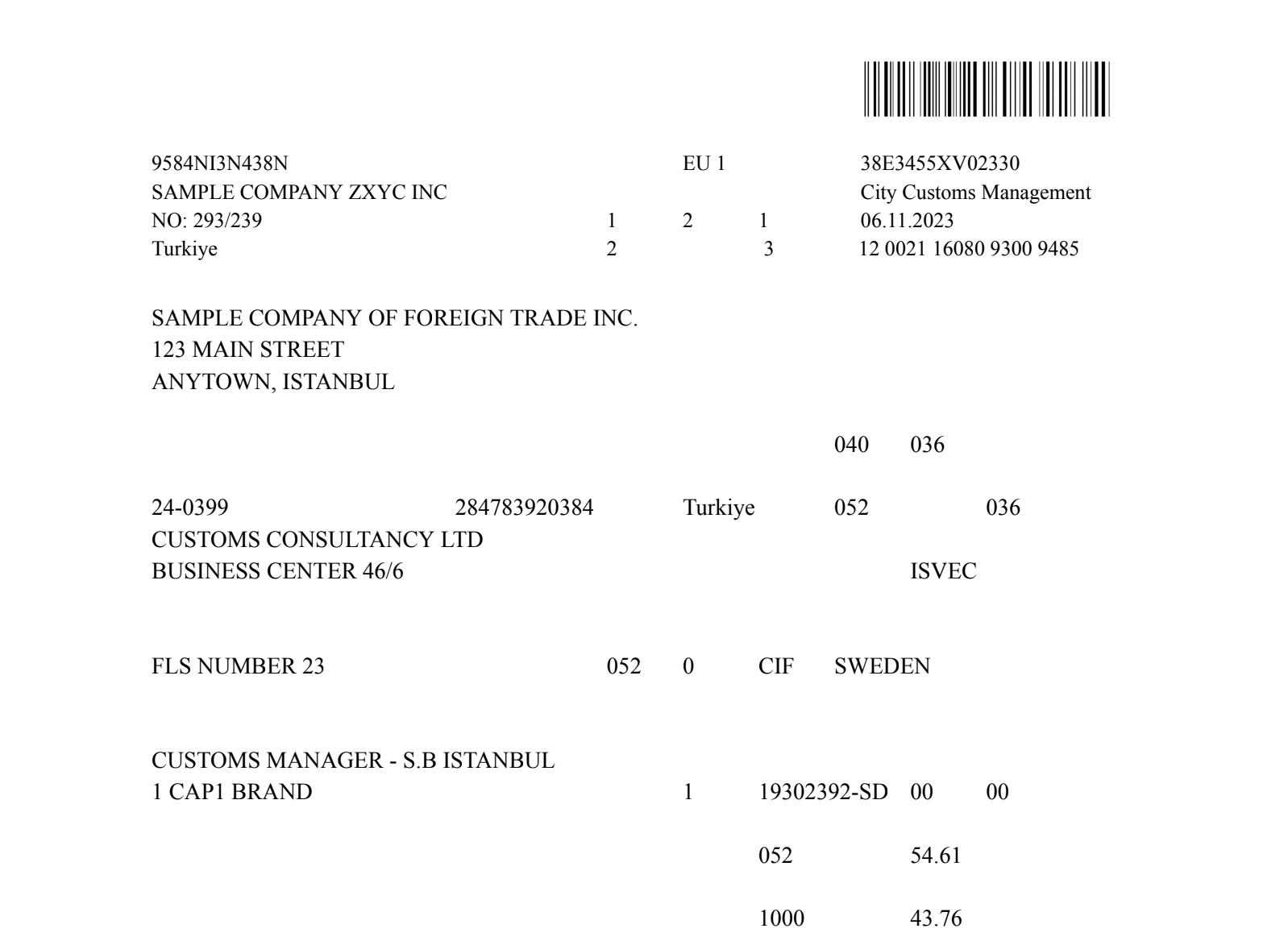 Try now
Discover the Advantages of processing Customs declaration forms with our AI
Start free demo
The benefits of Customs declaration form document processing
Shorten declaration review to reduce waiting time

Keep track of processed documents by integrating them into your existing platform

Avoid validating errors and approving unqualified travelers
Learn how innovative companies use our AI
Our customers save thousands of employee hours per month using our AI to process even the most complex documents in seconds with 99.7% accuracy.
READ CASE STUDIES
One product for all your data extraction needs
Pick a category to learn how we can automate your document processing scenarios.
Our AI service can scale infinitely in the cloud. No hardware or templates needed.