Extract IBAN withIBAN Detection
An International Bank Account Number (IBAN) is a standardized international numbering system used to uniquely identify bank accounts. It was developed to facilitate cross-border transactions, particularly within the European Union and other participating countries. The IBAN consists of a series of alphanumeric characters that include a country code, a two-digit checksum, and the account number itself. Base64.ai offers IBAN detection to identify bank accounts instantly.
IBAN
GB 14 WSXD 230239 12345678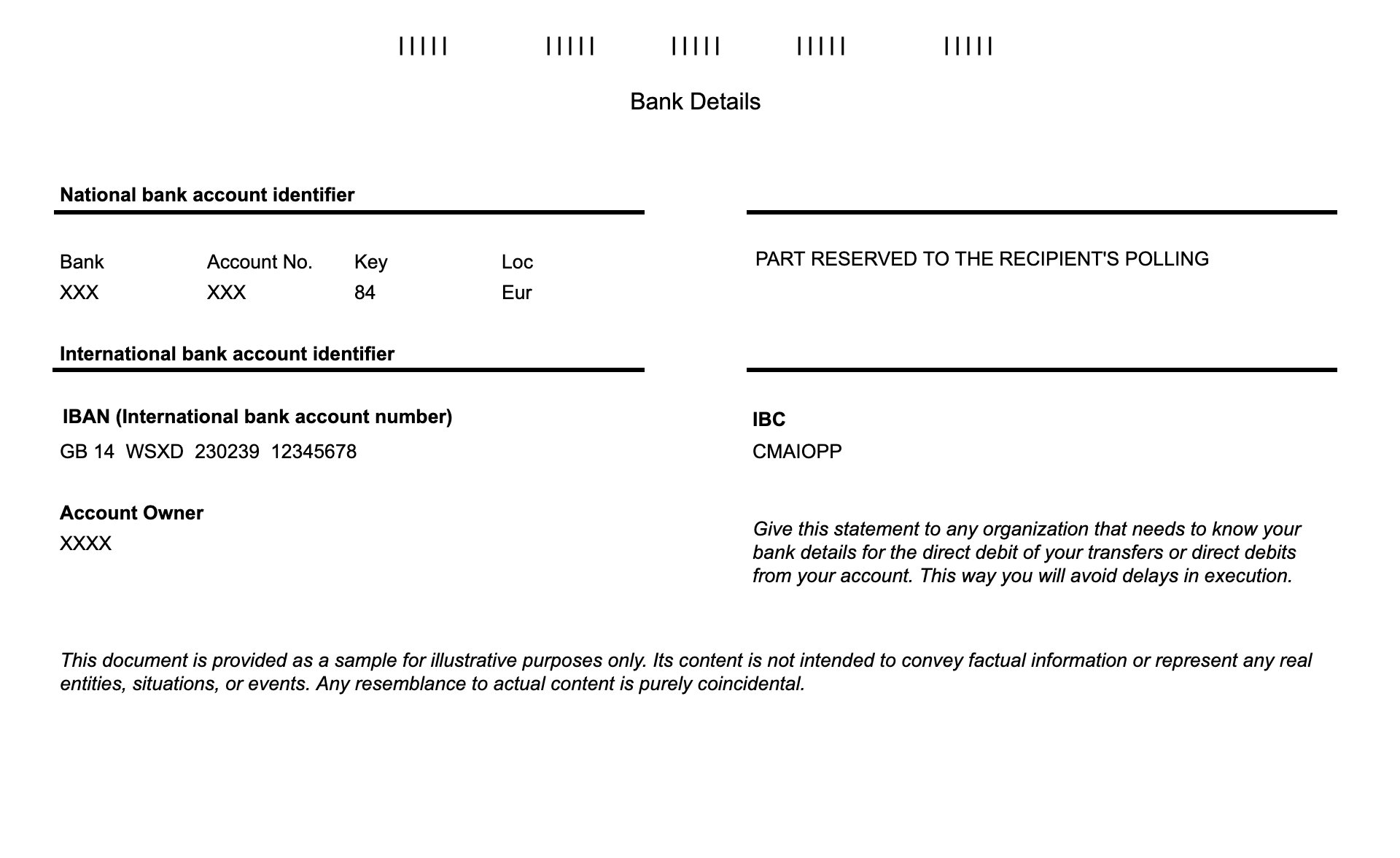 The benefits of automated
iban detection document processing
Extract banking sensitive information with high security

Process international payments and reduces errors in data entry instantly

Use an AI solution that does not store your data
Learn how innovative companies use our AI
Our customers save thousands of employee hours per month using our AI to process even the most complex documents in seconds with 99.7% accuracy.
READ CASE STUDIES
One product for all your data extraction needs
Pick a category to learn how we can automate your document processing scenarios.
Our AI service can scale infinitely in the cloud. No hardware or templates needed.