Extract data fromCMS 1500: Health Insurance Claim Forms
The CMS-1500 form is the standard claim form used by a non-institutional provider or supplier to bill Medicare carriers and durable medical equipment regional carriers (DMERCs) when a provider qualifies for a waiver from the Administrative Simplification Compliance Act (ASCA) requirement for electronic submission of claims. It is also used for billing some Medicaid State Agencies. Use Base64.ai to streamline CMS-1500 document processing by instantly extracting data points like dates, checkboxes, and QR codes to streamline your Health Insurance Claim document processing.
Patient's Birth Date
04/23/1978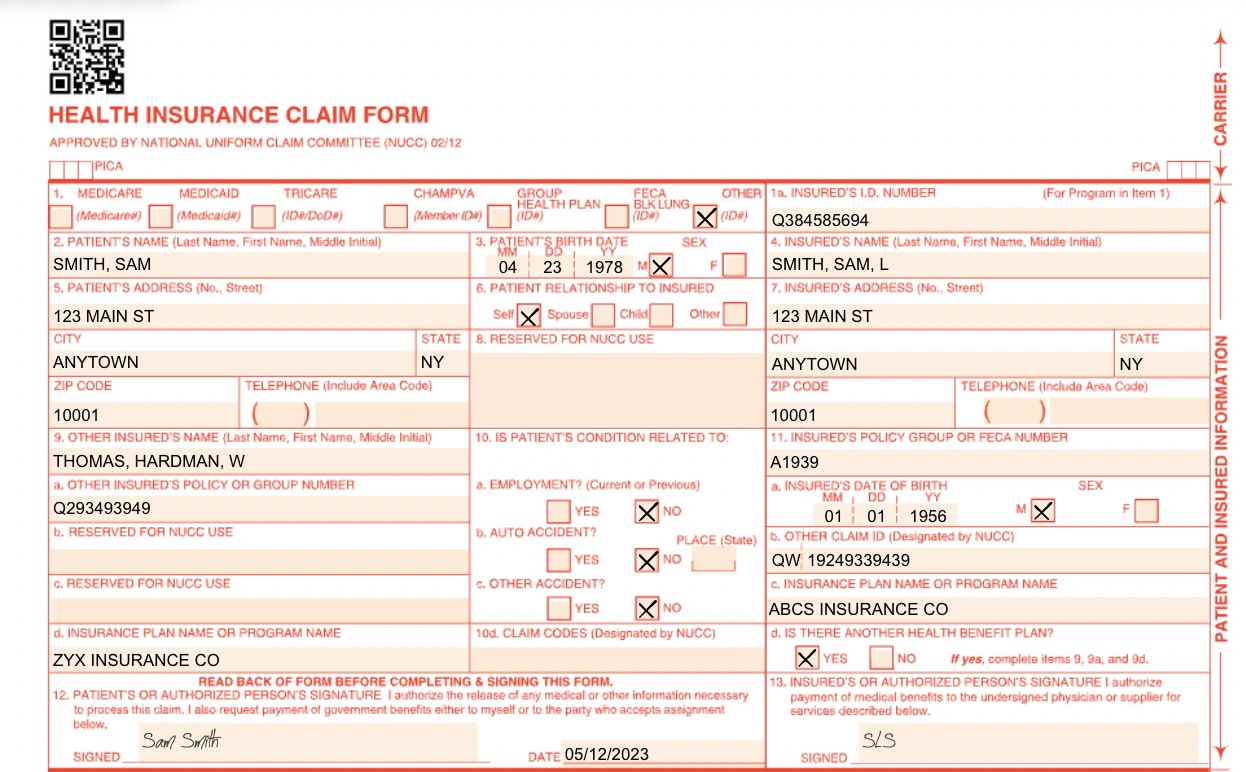 Try now
Experience the power of Health insurance claim processing
Start free demo
The benefits of CMS 1500: Health Insurance Claim Forms document processing
Extract data from checkboxes and tables with high confidence

Process sensitive data with HIPAA healthcare data security certification

Base64.ai document reviewers are available 24/7
Learn how innovative companies use our AI
Our customers save thousands of employee hours per month using our AI to process even the most complex documents in seconds with 99.7% accuracy.
READ CASE STUDIES
One product for all your data extraction needs
Pick a category to learn how we can automate your document processing scenarios.
Our AI service can scale infinitely in the cloud. No hardware or templates needed.