Extract Nixie labelsfrom your Documents
Our AI can read Nixie labels used by the United States Postal Service to a piece of mail that is undeliverable as addressed. Try it now, submit your documents to Base64.ai containing a Nixie label and we will process it.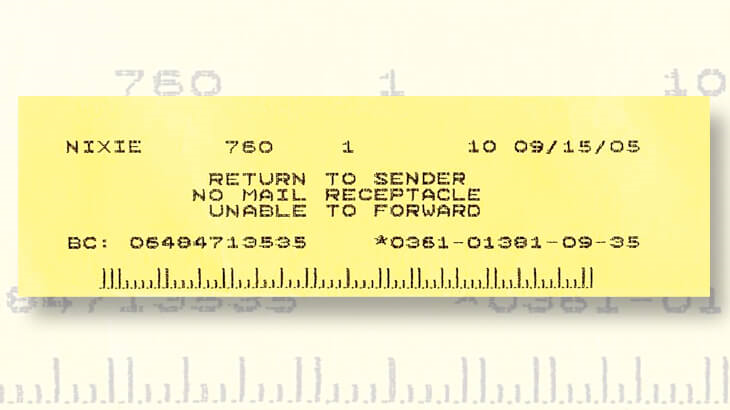 Try now
Experience our AI on Nixie labels and other types of documents now!
Start free demo
The benefits of automated
nixie labels processing
Validate compact data in seconds

Process all data points with information

Accurately extract all necessary data points
Processing Nixie labels
The United States Postal Service refers to a piece of mail that is undeliverable as Nixie. Nixie labels are a valuable tool for companies to keep their address databases up-to-date and ensure money is not spent on mail that will never reach the intended recipient.
Base64.ai offers a Nixie label reader that allows businesses to automatically extract Nixie information right from the label on the envelope and update their records for increased letter delivery rates.
Learn how innovative companies use our AI
Our customers save thousands of employee hours per month using our AI to process even the most complex documents in seconds with 99.7% accuracy.
READ CASE STUDIES
One product for all your data extraction needs
Pick a category to learn how we can automate your document processing scenarios.
Our AI service can scale infinitely in the cloud. No hardware or templates needed.