Extract data fromSafety datasheets
The Hazard Communication Standard (HCS), requires that the chemical manufacturer, distributor, or importer provide Safety Data Sheets (SDSs) (formerly MSDSs or Material Safety Data Sheets) for each hazardous chemical to downstream users to communicate information on these hazards. This brief provides guidance to help workers who handle hazardous chemicals to become familiar with the format and understand the contents of the SDSs. Use Base64.ai to process information like properties of each chemical, environmental health hazards, and protective measures from tables, and key-value pairs.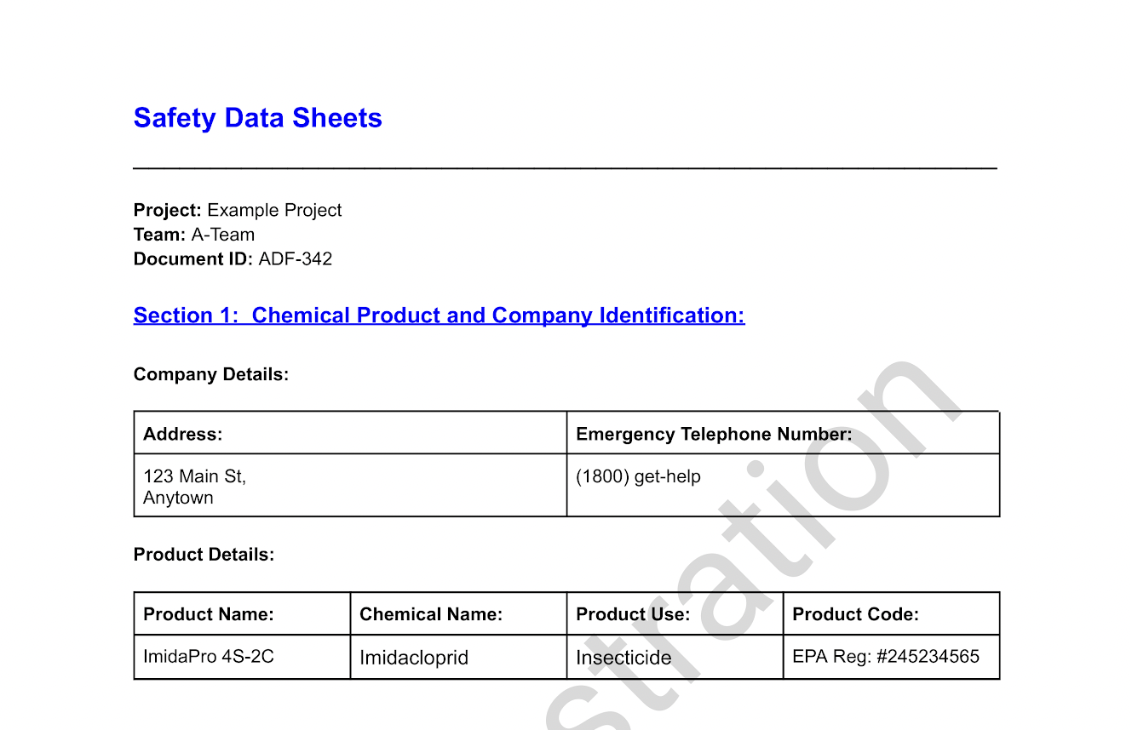 The benefits of Safety datasheet document processing
Avoid misinterpreting critical safety information

Shorten time-consuming manual reviews and missing important information

Validate safety information in various languages
Learn how innovative companies use our AI
Our customers save thousands of employee hours per month using our AI to process even the most complex documents in seconds with 99.7% accuracy.
READ CASE STUDIES
One product for all your data extraction needs
Pick a category to learn how we can automate your document processing scenarios.
Our AI service can scale infinitely in the cloud. No hardware or templates needed.