About Us
Helping industries get work faster with AI-driven IDP
Base64.ai Story
Our founder witnessed firsthand how manual data entry caused operational delays and compliance problems even at the most revolutionary companies in Silicon Valley. Employing hundreds of people for document processing was the standard, with old-school methods and solutions only accommodating a handful of document types. It was not possible to automate the entire processes.
When we started Base64.ai Document Understanding AI, our team utilized the latest advancements in cloud computing, AI, and machine learning to automatically process all document types. With time, Base64.ai has achieved near-perfect accuracy (over 99%) for any document type.
Our Mission
We envision an easy-to-use solution that reduces the need for manual data processing with an AI-driven API for all document types; cutting costs, boosting accuracy, and requiring no coding experience to integrate into your existing hardware or software.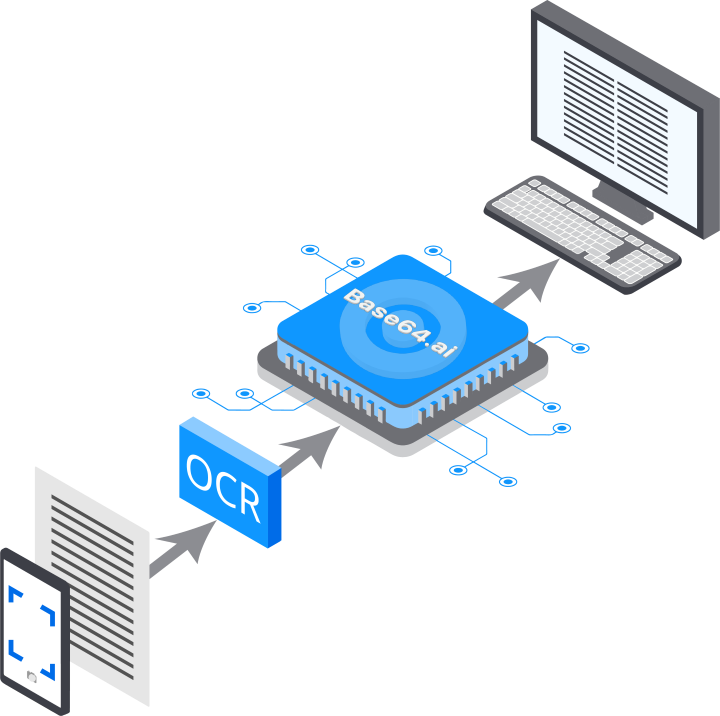 Investors
Base64.ai is backed by top Silicon Valley investors including Long Journey Ventures and Data Community Fund. For the full list, please visit us on Crunchbase.
ESG Criteria
We care deeply about environmental, social, and governance
Environmental
We are a software tech firm with minimum physical footprint and environmental impact
We reduce carbon emissions with our fully remote team across Europe and North America
We help reducing paper waste. Less paper, less water usage.
Governance
SOC-2, HIPAA, and GDPR certified: We hold ourselves to the highest standards of business conduct and information security
We have zero tolerance for bribery, corruption, or harassment
We don't accept investors that are backed by government funds
Contact Us
We're here to help and answer your questions. Let's schedule a meeting to understand your needs better and see how we can help more.
Contact Sales